La Rioja
Red Colours in Rioja
The essence of the red colors of Rioja comes from their wines, but also from the sunset and from the typical gastronomy. Discover a lot of them in our tour.

The Experience
The pruning and ripening seasons coincide during the month of May and the start of summer. The colours of La Rioja retain their intensity and as the hot weather arrives the wine growers remove by hand the secondary buds that sprout from the vine shoots, allowing the vines to preserve energy in their lower parts where they start to bear fruit.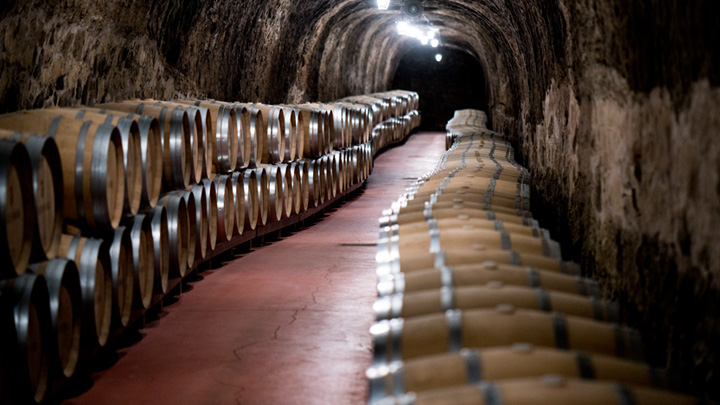 Day 1

Afternoon » Arrival • Beronia Winery • Hotel
Arrival at Hotel and check-in. Departure at 16:30 you will be transferred (min. 2 pax., choose option when buying) / you will go to Beronia Winery where a special welcome and a tour of the winery await. Following this experience you will be transferred / you will go to Haro to begin a tapas tour.
Day 2

Morning » Carlos Moro Winery
Leave at 10:30 to head towards Los Lagares de San Vicente in Labastida. The tour will continue on to Carlos Moro Winery, which will welcome you with an eye-opening tour of its 1,250m2 subterranean cellar. You will visit all the installations at this winery, located in San Vicente de la Sonsierra, and will learn about the entire production process. The highlight has to be the gravity flow winemaking process, carried out in a unique natural location guarded by the castle of San Vicente. The visit includes a barrel sampling followed by a guided sampling of the different wines made on the site, accompanied by a tasting of the organic olive oil produced at the Oliduero oil mill.

Afternoon » Lunch At Vivanco Museum
After the tour of Carlos Moro Winery you will be transferred / you will go to Briones to visit the Vivanco Museum for a traditional lunch featuring produce from the land, creativity in the kitchen and sophistication on the plate. It's these features that characterize the cuisine here. A cuisine that understands wine, not only as an accompaniment but also as a raw material from which our dishes are created.
Afterwards you will be transferred / you will go to check in to Hotel. You will have the rest of the afternoon free.
Day 3

Morning » Check-Out
Check-out.
Highlights

Possibility of transfers (min. 2 pax., choose option when buying)

4* Hotels

Guided tour of Beronia Winery, Carlos Moro Winery and Vivanco Wine Museum

Lunch at Vivanco Museum

Carlos Moro Winery
Related Experiences